Service Mapping with BGP Classful Transport – Kaliraj Vairavakkalai, Principal Engineer @ Juniper Networks
In this episode Kaliraj will explain to us what BGP Classful Transport (BGP-CT) is and how it works. BGP-CT is a mechanism, referred to as "service mapping", to express association of overlay routes with underlay routes satisfying a certain SLA, using BGP. It is a framework for classifying underlay routes into transport classes, and mapping service routes to specific transport class.
The "Transport class" construct maps to a desired SLA, and can be used to realize the "Topology Slice" in 5G Network slicing architecture.
BGP-CT is still work in progress in IETF. The draft can be found here: https://datatracker.ietf.org/doc/draft-kaliraj-idr-bgp-classful-transport-planes/
The authors welcome feedback and input for the draft.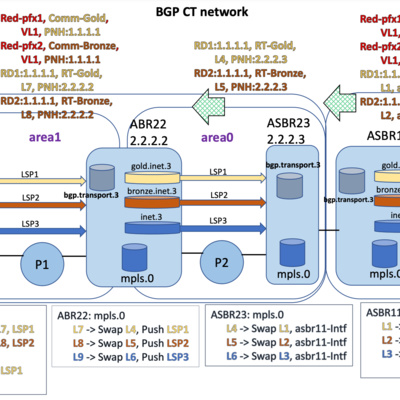 ---